Connecting the dots……
Great morning Champs…Its a great day to be alive and another opportunity to do it better!
What a joy to share some minutes with you today on this Platform. I was having a conversation with a great friend of mine a couple of days ago and we were talking about everyone or at least a good number of people desire to do something great with their lives, or achieving their purpose but a significantly lower number actually are on the way of achieving this purpose or have been able to do something great with their lives. its amazing but this is the reality that is on ground. Talk to a number of people and you will hear of some the greatest and loftiest ideas that you have ever come across.The passion is intense…then you ask them where they are with those ideas and then you wonder if its the same person that you were talking to just a few seconds ago! The great question then is….whats missing here??? why cant most people connect the dots between where they are and where they desire to be?
Connecting the dots between your "here" and "there" is not a wish…its not a mere desire…Its series of doings and strategic actions that gets you that connection and a strong connection at that! i have said many times that everything you would ever need in life has been placed within you but you have a responsibility to work out whats within you and apply it on your without! You are equipped to excel…there is absolutely no doubt about that, Champ..but hear me, that means absolutely nothing if you don't know what you are equipped with or don't know how to use what you are equipped with….it gets even worse when you simply refuse to use what you are equipped with for whatever reason.It doesn't matter in the least if you are blessed with everything in heaven and on earth and you fail to access or activate the blessings. Too many folks are praying for blessings without having the capacity to handle those blessings….The bible says that God will NEVER give you more than you can bear…..HE cant bless you with more than the capacity that you have to receive…that's why the size of your faith (which without works is dead) is extremely critical to what comes to you. I cant say this enough. Preparation and planning makes way for growth and capacity because it is in the preparation that you find areas that you need to work on and skills and giftings that you need to fine tune…its in preparation that you seek knowledge and ensure you gain competence for that which is ahead. that's why we learn, go to school, do certifications courses, volunteer, take on tasks and assignments so that we can practice and practice so that the ease of carrying out certain functions becomes familiar to us….that's why we network so that we can learn from others…that's why we prepare!!! That's how Capacity is developed.
I want to commit to helping some people connect the dots between where they are currently to where they would love to be…I want to help you move those ideas from the warm yet not impactful comfort of your mind to the impactful terrains of reality. If you think you should one of those people who will work with me to connect those dots, you can mail me at aniekan.usoroh@gmail.com . thats my personal email and I shall respond to each and everyone of you. All that you need to qualify is your absolute willigness to do better and get better….your desire to walk the Pathway of Champions. Just send that mail  and say "AU, i would love to connect the dots"………I will be here!
Over the next few days, lets connect the dots together. looking forward to sharing more thoughts with you.
Keep walking The Pathway of Champions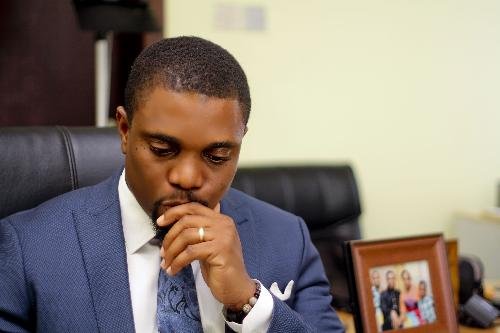 AU